V171 Series
Thermoelectric safety valve
Main Characteristic
Injected Aluminum Body
Seat: Buna N
Interior: Brass, stainless Steel.
3/4″ NPT (BSP upon request)
1/8″ pilot connection (BSP upon request)
Maximum torque: 30Nm (22lb ft)
Thermocouple connection: M9 x1
Maximum torque 4Nm (3lb ft)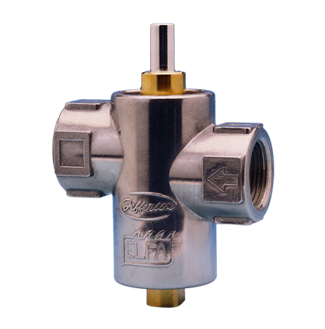 Applications:
Security systems for natural gas and LPG burners
Technical Characteristics:
No minimum pressure to operate
Opening Time: 5 seconds
Cut off time due to lack of flame: less than 1 second
Standard thermocouple: 16″, 24″ and 47″
INSTALLATION
Shut off time for a thermoelectric valve depends on each single unit and how it is installed. Usually it should not take more than 45 seconds according to standards.
Positioning the thermocouple is very important for a proper shut off. If it is positioned in the wrong place, radiation from any heat source nearby can be strong enough to restrain it from dropping its temperature, or it can significantly extend dropping time.
Also, in order to extend the thermocouple life, we recommend positioning it in such place so it does not get extremely hot.
The bulb must be placed in such a position to produce just enough signal to reliably maintain the burner flow, getting the additional benefit of a quick temperature drop.
In case of lack of flame, this ensures quick temperature drop and, consequently, adequate cut response.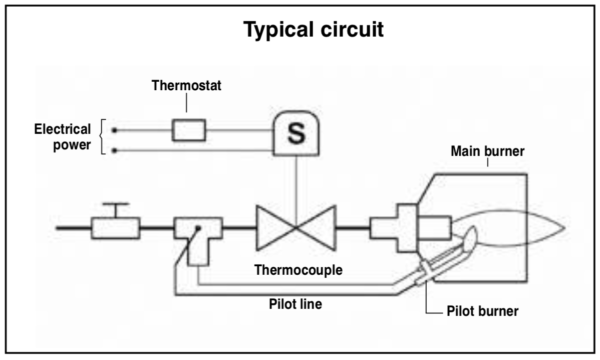 GENERAL DIMENSIONS